EFSC Foundation Launches Annual Titan Fund "Come Grow With Us" Campaign
NEWS MEDIA CONTACT:
Contact: John J. Glisch, Associate Vice President, Communications
Office: 321-433-7017
Cell: 321-794-0324
Email: glischj@easternflorida.edu
EFSC Foundation Launches Annual Titan Fund "Come Grow With Us" Campaign
November 17, 2016 - The Eastern Florida State College Foundation kicked off its Annual Titan Fund Campaign with a reception and jazz concert Nov. 3.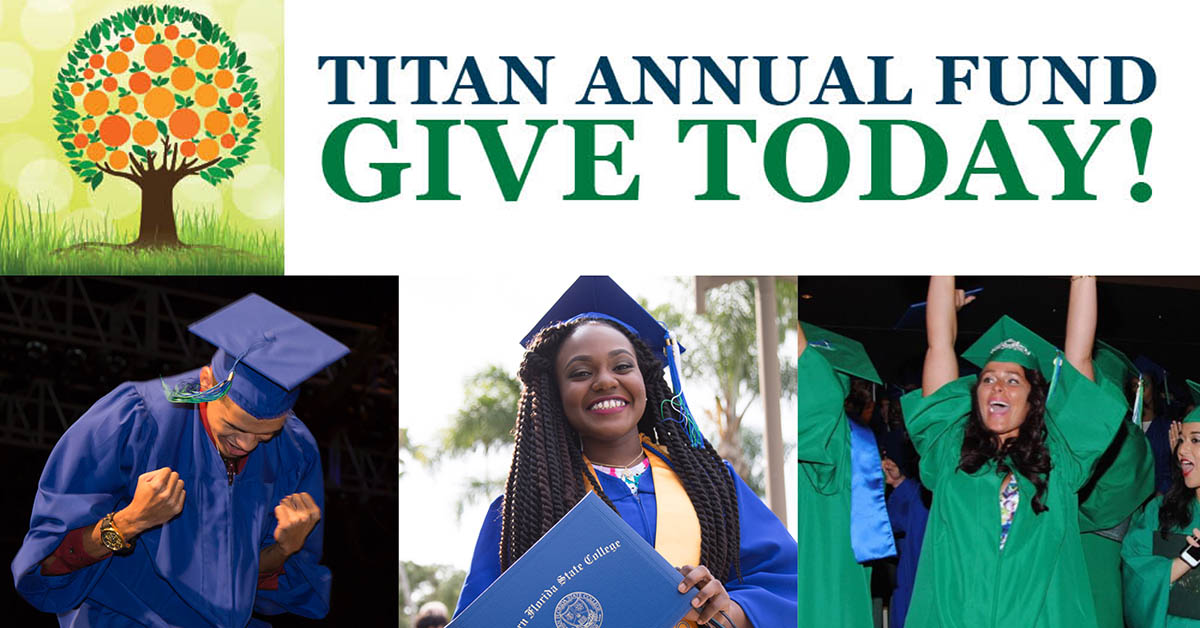 The effort will support the Foundation and increase student scholarships, and EFSC is asking for the community's support.
The "Come Grow with Us" campaign seeks to raise $50,000 to establish the Titan Fund, a permanent endowed fund to help students pay for their education.
The campaign runs Nov. 4 through Dec. 31. An anonymous donor will match donations up to $10,000 so your donation will be doubled.
Last year, the Foundation provided scholarships to 466 students, but 2,500 who needed assistance applied.
"We need to do better reaching more students," said Jennie Kriete, the Foundation's director. "That's why we're asking our alumni, friends and entire community to be an integral part of their future."
Donations at any level - $20, $200 or $2,000 – will help the Foundation reach its target.
"The personal rewards you'll find will be nearly as great as the benefits received by our students," said Kriete. "Come grow with us!"
For more information and to donate, visit easternflorida.edu/go/titanfund