EFSC Represented at National Conference
NEWS MEDIA CONTACT:
Contact: Suzanne A. Rains, APR, CPRC
Office: 321-433-7022
Cell: 321-537-6986
Email: rainss@easternflorida.edu
EFSC Represented at National Student Success Conference
March 12, 2020 - EFSC students, faculty and staff recently attended the 14th Annual Black, Brown and College Bound (BBCB) Summit in Tampa, a conference that focuses on success for African American and Latino students from across the nation.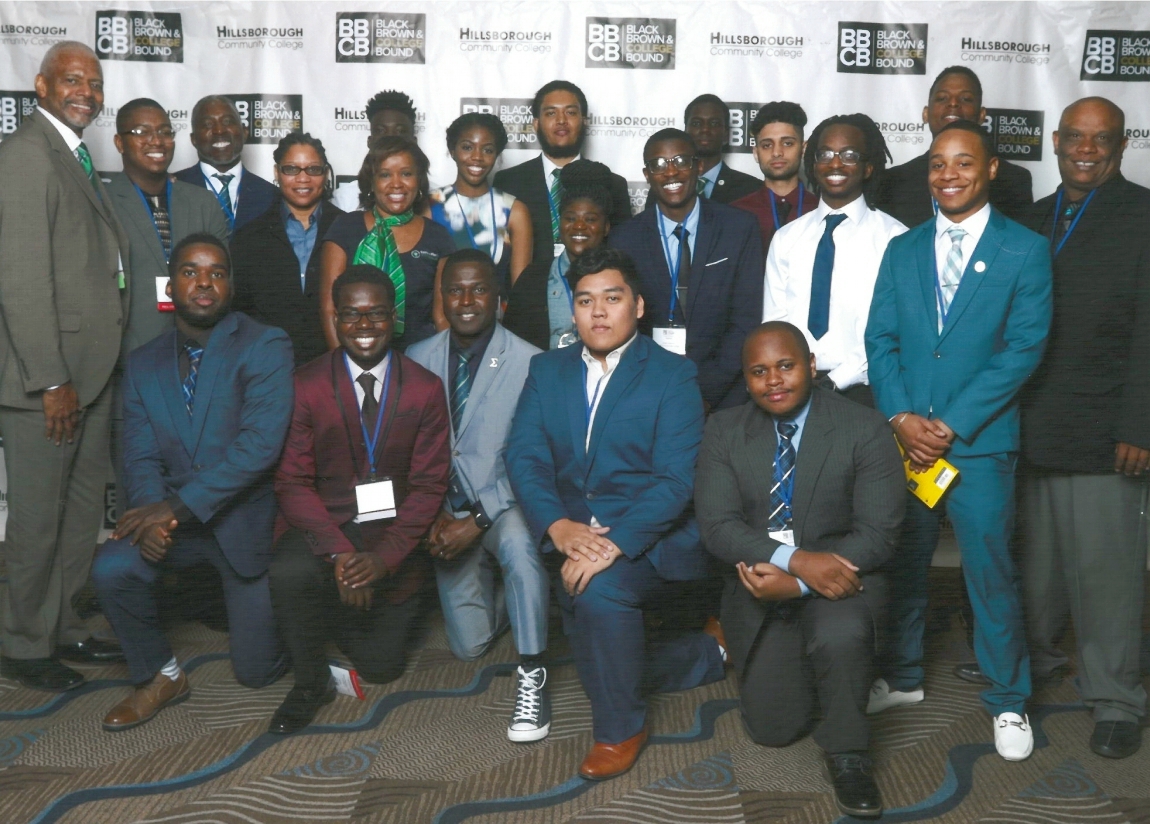 Since Hillsborough Community College held the first BBCB Summit in 2006, it has emerged as the preeminent forum to address the unique barriers facing minority males that impede student success in the areas of persistence, retention, and graduation for all students and in particular African American and Latino males.
"It was a great opportunity for EFSC students attending the conference to meet and collaborate with students from other institutions around the country and to particpate in panel discussions and presentations," said Cocoa Provost Dr. Dedra Sibley who led the EFSC delegation to the March 6 - 9 event.
In addition to Dr. Sibley, Health Sciences Professor Wayne Brown, Speech Instructor Dr. Ervin Jackson, Academic Success Coach Tara Gibson, Palm Bay Student Life Coordinator Ancel Robinson and Cocoa Associate Provost Michael A. Cadore Sr. conducted a workshop on identifying psychological, cultural and societal factors that contribute to identity barriers and introduced strategies for overcoming them and achieving academic success.
The keynote speaker was ABC News Correspondent John Quiñones, host of the show "What Would You Do," who shared his inspirational life story and experiences growing up as a young man of color.
Quiñones spoke of a lifetime of "never taking no for an answer" which took him from migrant farm work and poverty to more than 30 years at ABC News and the anchor desk at 20/20 and Primetime.
After an EFSC delgration first attended the Summit several years ago, they worked together to launch the college's Minority Male Initiative (MMI) with the mission to improve the retention and completion rates for men of color.
Students who join MMI have access to personalized mentoring and advising, networking, peer support through the MMI Student Club and opportunities to attend on campus and off campus events such as the Black, Brown and College Bound Summit.
For more information on the MMI and how to join, visit easternflorida.edu/go/mmi